My mom had asked me to make her 2 altered lunch boxes for my little brother's teachers, and that she needed them before this comming friday (not today). I finished both of them yesterday, started them at playgroup then finished the second one last night. didn't get to bed till midnight. And of course Cole jumping up and down on our bed at 7 am this morning didn't put me in a very good mood. so here they are: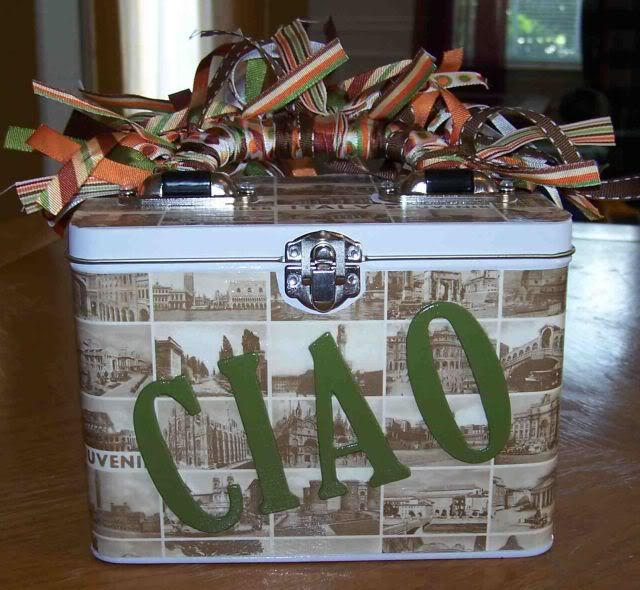 This one is for the Italian Teacher.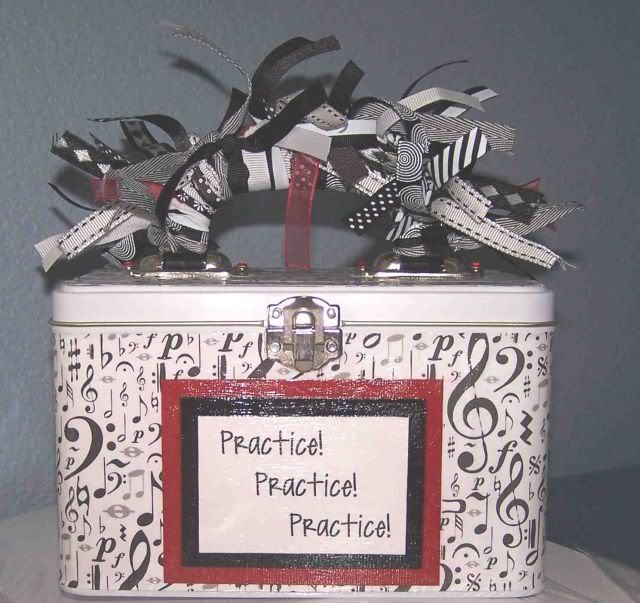 don't know why the first pic of this one turned out so crappy. the paper really isn't that reddish tint.
In making that second one i have realized that i need a bigger Xyron to adhere the paper. I have been using my herma tabs and anywhere that there isn't a tab the paper wrinkled when the modpodge was applied.
I am running out of jewels, my mom has asked me to do 3 more recipe boxes for her (1 for her, 2 to give as gifts.) so i am gonna need to go get some more. I am just waiting for hobby lobby to do their 40% off coupon again or put them on sale for 50%. save a little $$.
This weekend I am gonna go to annother crop. I am doing an emblished recipe swap that i need to work on, I may print up some pics that i just took to do them as well.
Ciao!